Mission:
To enhance and preserve the quality of our community by being a responsible steward of the water resources with which we have been entrusted.
Vision:
To be a recognized community partner and leader in the water and sewer industry.
Appointments with Customer Care
Beginning April 5th, Coweta Water Authority will open the lobby for customers who make an appointment with our Customer Care Department. To make an appointment, please call 770-254-3710.
Thank you for your participation in the DRIP Program
We would like to take this opportunity to thank our customers for their generosity in participating in the DRIP round-up program. As a result of this partnership, the Authority had the privilege of assisting nine charities. Each charity received a check in the amount of $7,500. The charities are Backpack Buddies, Meals on Wheels, Elevate Coweta Students, The Rutledge Center, Angel's House, One Roof, The Coweta Samaritan Clinic, Bridging the Gap, and Can't Never Could.
* Backpack Buddies plans to use the funds to send out larger packs of food to students who are out of school for spring break.
* Meals on Wheels will use the funds to serve 1,500 meals to people who depend on them for their only meal of the day.
* Elevate Coweta Students plans to use the donation to continue to help its students navigate school during COVID
* The Rutledge Center will use the funds to help replace their wheelchair van that was stolen last year.
* Angel's House plans to use the funds to help purchase a 12 passenger van for transporting girls that live at the group home or with house parents.
* One Roof will use the donation to assist individuals with utilities.

Lobby Closed
Our lobby is closed until further notice, but our drive-thru is open from 8AM – 5PM Monday – Friday. You can also reach us by dialing 770-254-3710 from 8AM – 1PM and 2PM – 5PM Monday – Friday. (Updated December 13, 2020)
Winter Weather Advisory
The temperature is projected to drop below 30 degrees tonight.
Top Ways to Prevent Your Pipes from Freezing
1. Insulate pipes.
2. Keep garage doors closed.
3. Open cabinets.
4. Let faucets drip.
5. Keep the thermostat consistent.
6. Seal cracks and openings.
BT Brown Park
Starting May 1st, 2020 we will re-open the BT Brown Reservoir. The pavilion at the BT Brown Park will remain closed until further notice. Please continue to follow the governor's safety guidelines and use proper social distancing as much as possible!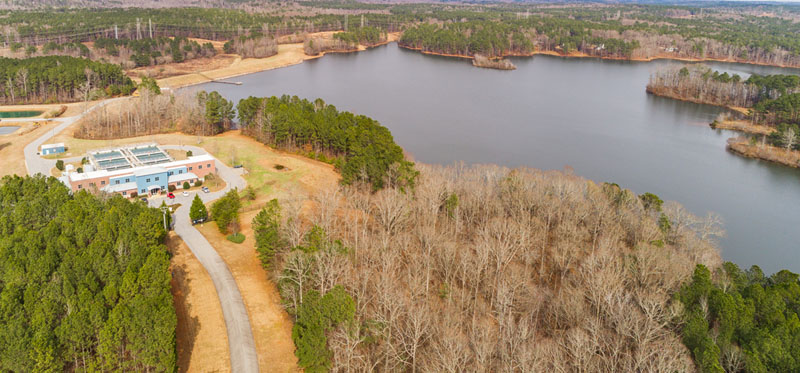 Drip Program
Thank you for partnering with us to make a wave of change in our community!